Normally relying on the swim as one of my strengths it would be easy to think that blue-green algae forcing the cancellation of the swim might not be my preferred scenario.
However, on this occasion, I was glad to be going head to head with some other strong athletes over the 2.5km/40km/10km duathlon format and was ready for a good battle. The only downside was not getting another race in my arena carbon triathlon wetsuit!
Some races are certainly more important than others and for the last few weeks, I have definitely been preparing most for the Alpe D'Huez Triathlon, including some good open water swim sessions, which I'll compete in on August 2nd. Having said that, I'd done a thorough course recce for this event on a RacePace training day organised by Rodger, and when I arrived on Saturday lunchtime I checked the specifics of transition entry/exit points and the finishing chute.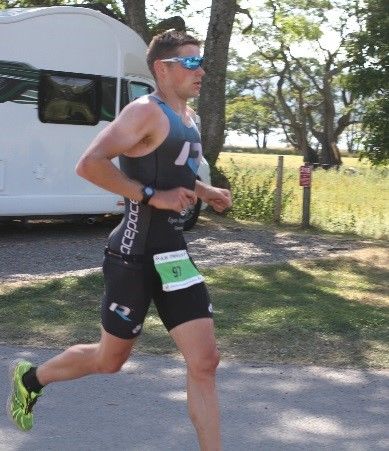 It was a hot afternoon but the 14:30 start for the standard distance event made a change from the usual early morning kickoffs. I was able to watch three Racepace teammates who were in the Sprint distance event setting off 10 minutes before our race. As often is the case there were plenty of fast starters who soon began to struggle, even within the first few minutes, but I felt I did a good job of pacing the 2.5km run, gradually progressing from about 8th position to arrive back at T1 in 2nd position having run hard but feeling good to attack the 41km bike leg. I had a slick transition, and was soon running out towards the mount line having leapfrogged into the lead. My tactic for the bike was to ride hard but smooth, and also practise using my new rear bottle cage which I will use in the long distance Alpe d'Huez race to carry extra water. The temperature being in the mid-20s was probably good prep for heading to France next month, and I could definitely feel myself sweating it out on the ride.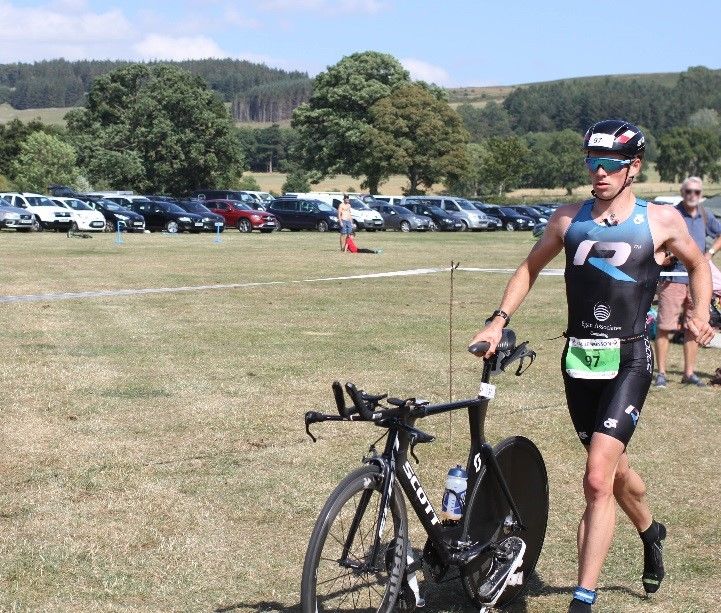 During the early stages of the bike, the lead athletes in the standard distance race were passing many of the sprint distance athletes so I had to keep my wits about me and tried to keep my own rhythm despite the chaos on the course at times. After 20km of the bike I was still leading and branched left to start my second lap, so knew that any other athletes on this section were in my race (rather than the sprint) and I managed to glimpse there was still someone within 10 seconds behind me: "great we've got a race on our hands" I thought. I pushed on as my tactic had always been to go hard on the bike and I held virtually the same pace on the second lap as the first, made sure I had my two gels at the right times, got through my liquids and arrived back at T2 with almost a minute lead!
I headed out onto the run course in the heat of the day and once again there were plenty of sprint distance athletes to negotiate. The four lap course meant a wave of support every nine minutes or so as I ran past transition which was great. I focussed on holding good form and running as efficiently as possible. I finished off still maintaining at a solid pace and won the event by over two minutes, having run the quickest split of the day. Job done, time to relax and recover before the final build to Alpe d'Huez – bring it on!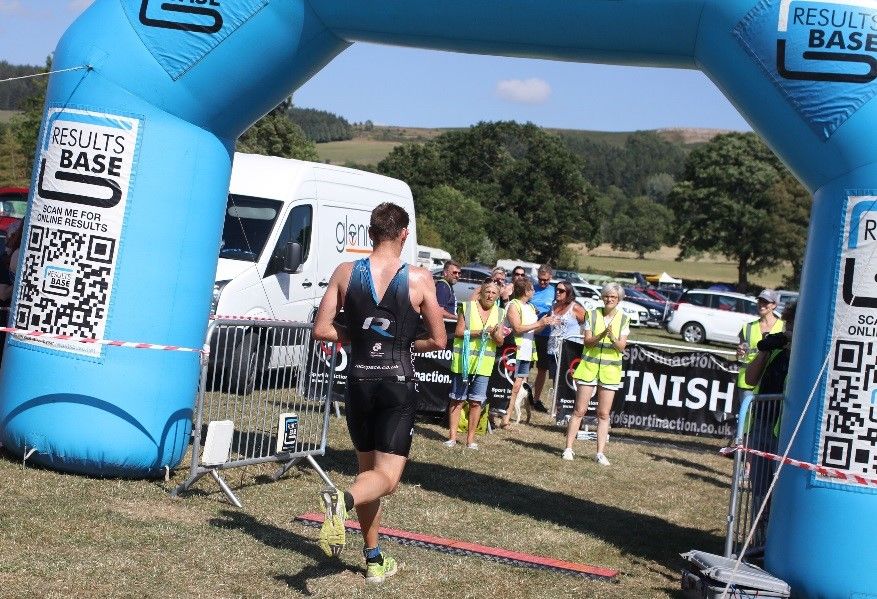 By Beau Smith